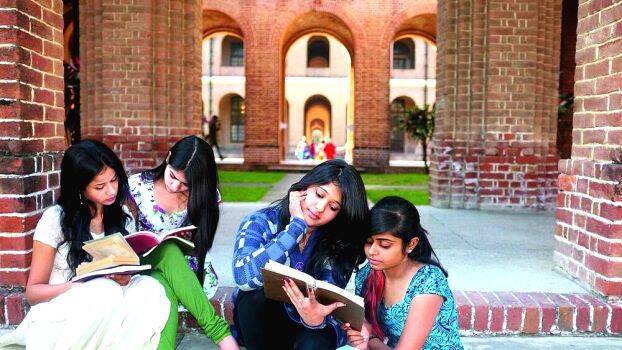 THIRUVANANTHAPURAM: The universities in Kerala are gearing up its curriculum to international standards so as to make most of the first opportunity for jobs and higher education. The revised syllabus will begin from the next academic year.
The reform is based on UGC guideline to give importance to a similar syllabus on a nation level, and the state government's interest to make the syllabus competent to get job in international market and to perform well at competitive exams. This syllabus change will be done in all universities, including health and technological universities. There is also a move to solve the issues in examination process.
In addition, there would be a system to update the syllabus of degree courses every two years and PG courses every three years.
The board of studies responsible for each subject in every university that decides on the content. The government will give a general guideline. This reform must be accepted by the Academic Council.
Students are going to other states for higher education because of outdated syllabus in the universities in Kerala and the uncertainty in the publishing of exam results. There are 4000 degree seats lying vacant this year in Kerala. Students from Kerala are not able to perform well in the entrance exams for PG courses of other states.
Taking all this into consideration, a syllabus reform workshop will be conducted on 28th and 29th of this month by including education experts from other states.
Special supplementary examinations will be conducted to give opportunity for students who fail in two subjects in the last semester so that they won't lose one year and can get a job or go for higher education.
The UGC's guideline says that the syllabus of every university must be at least 75% similar. New programs that are job oriented will be started. For that, teachers with five-years' experience can be recruited.