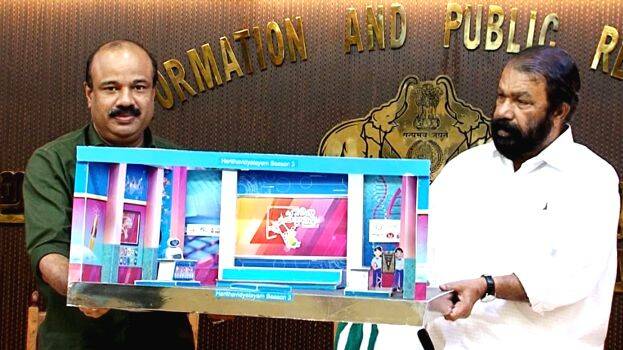 THIRUVANANTHAPURAM: 9,000 robotic labs will be set up in 2000 high schools in the state by December to develop students' skills through recreational activities. It will be implemented through Little Kites units.
Minister V Sivankutty announced in a press conference that Chief Minister Pinarayi Vijayan will perform the inauguration on December 8 at Jimmy George Stadium, Vellayambalam. Minister K.N. Balagopal will be the chief guest.
The minister said that students will get an opportunity to get training in new technological fields like robotics, IOT and artificial intelligence.
"Training will be provided to 4000 Kite Masters. 60,000 children, trained under their Kite Masters, will train others. 12 lakh children in eighth, ninth and tenth classes will be provided training first. Training will be provided at the school level for the preparation of traffic signals, automatic street light, automatic door and security alarms and at sub-district and district levels for the preparation of electronic voting machines, voice-controlled home automation and walking stick for the visually impaired," the minister said.