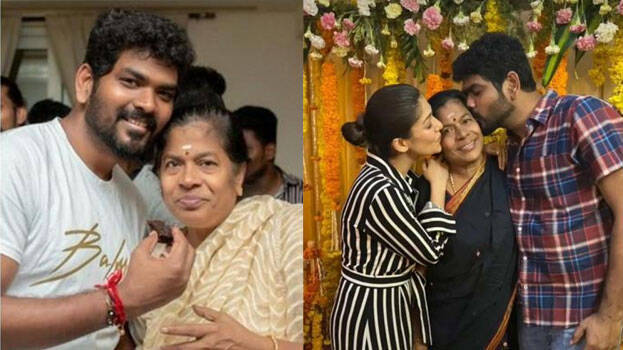 Meena Kumari praises her son Vignesh Sivan and her daughter-in-law Nayanthara. She said Nayanthara is humble and the most caring woman she has ever met. She said the actress does not hesitate to help anyone who approaches her with their difficulties. Meena Kumari was speaking about women empowerment and the importance of social responsibility while inaugurating Happy Maids Skill Development Centre.

'My son Vignesh and daughter-in-law Nayanthara are hardworking individuals. There are eight servants in their house. Four women and four men. Once one of them told the lady superstar about her debt of Rs 4 lakh and that her life was miserable due to that. The actress immediately paid that amount to her and asked her to clear all her debts.

Someone who pays that much amount quickly should have a broad heart and a mind to give away that much money. Moreover, that woman deserves that. She has been working in the house sincerely for 2-3 years. Once the actress' mother had given a gold bangle she was wearing. This is due to mutual trust. If we work sincerely in a place, then there will be somebody to help is in our difficult times.