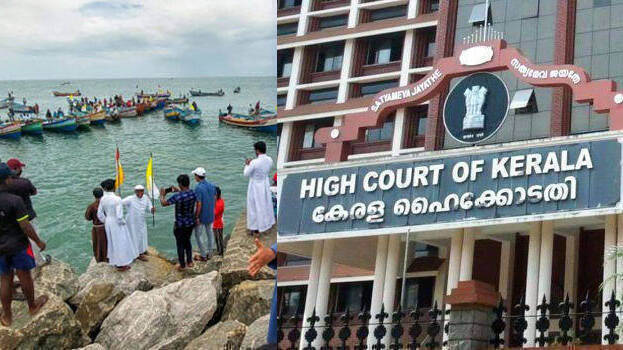 KOCHI: The High Court on Friday will consider the contempt of court petitions filed by the Adani Group and the contract company against the government following the Vizhinjam protests. The government will inform the court today about the legal measures taken after the attack on the police station. At the same time, the police had submitted an affidavit to the court yesterday that the priests were involved in the riots by trespassing in the project area. But the protest committee will argue in the court that the riots were instigated by the police.
The petition demands action against those who launched the attack and those who instigated it. Meanwhile, a petition has been filed in the High Court demanding that the National Investigation Agency investigate the Vizhinjam attacks. The petition was filed by a former DySP, a native of Vizhinjam, demanding that the conspiracy in the incident be brought out.
According to the affidavit given by the police, women, elders and children were brought to the spot in the leadership of priests by ringing the church bells, and after arresting five people, the police station was attacked and 64 policemen were injured in the incident. At the same time, Chief Minister Pinarayi Vijayan alleged on Thursday that there was a clear conspiracy in Vizhinjam to destroy the peace of the state. But opposition leader VD Satheesan said that it was the government that caused the provocation in Vizhinjam.