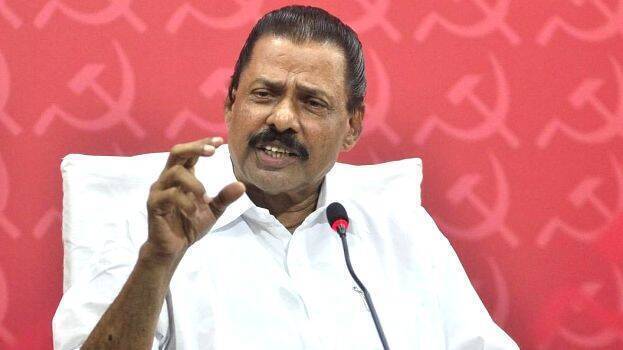 THIRUVANANTHAPURAM: CPM state secretary MV Govindan said that the Vizhinjam police station attack was planned. He told the media that he is not against democratic struggles and cannot promote violence.
"Six demands of the strike committee have been accepted. An attempt is being made to destroy the development. It is not the fishermen who are protesting now. The ulterior motive behind the strike is not to implement the project. The government should try to find those who are behind this.", said MV Govindan.
MV Govindan also criticized protest committee convener Fr. Theodosius' statement against Minister Abdurahiman. He said that the priest's remark was not a slip of tongue, but that his perverted mind was evident in his words. Fr Theodosius' said that there is a 'terrorist' in Abdurahiman's name.