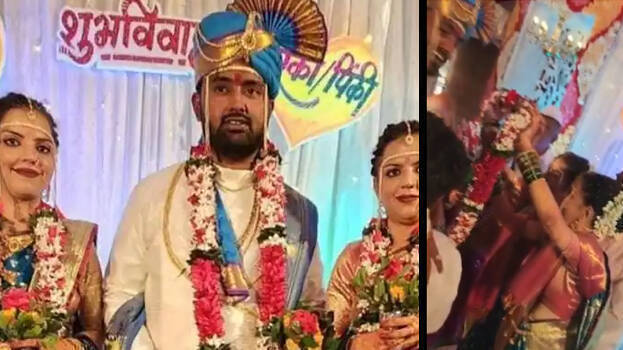 MUMBAI: Twin sisters got married to a same man at Solapur in Maharashtra. IT professionals Pinky and Rinkay got married to the youth Atul of Malshiras taluk. Their wedding video has gone viral on social media.

The girls' father died recently. The girls have been living with their mother. When their mother fell ill, the girls used to go to the hospital in Atul's car. The two got intimate with Atul during this time.

Atul is working in the travels sector. When it became impossible to distance from Atul, they informed their relatives. Though the relatives asked one to withdraw from the relationship, both refused. The families had to approve the marriage when the two were adamant.
Meantime, social media opined about the legality and morality of this. There are reports that a person has lodged a complaint against the marriage.