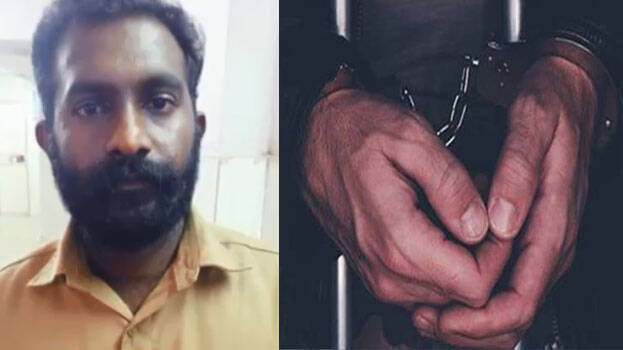 THIRUVANANTHAPURAM: The death of a woman nine years ago has been found to be a murder. The deceased was Aswathy, a resident of Nemom in Thiruvananthapuram, who died after being burned. The primary conclusion was that she committed suicide. But now the Crime Branch has arrested her husband Ratheesh for killing her.
Aswathy was found dead with burn injuries at her husband's residence nine years ago. Ratheesh too had burns on his hands. Though the doctors and forensic experts expressed their doubts, Ratheesh gave the statement that he got burned while trying to help his wife.
The Crime Branch took over the investigation after relatives of Aswathy gave complaint. After examining old files and with the help of forensic experts they questioned Ratheesh. In the questioning Ratheesh confessed to the murder. He said that he doused Aswathy with kerosene and set her on fire. He said that he got burned in the process.