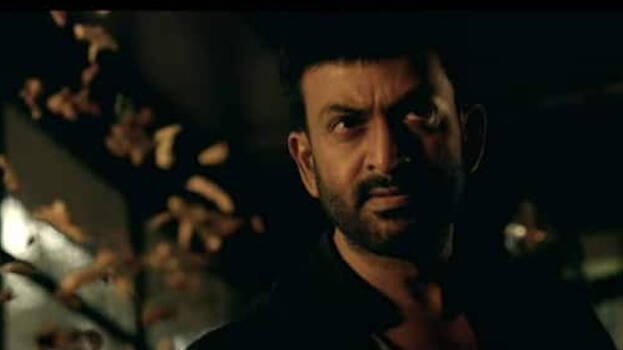 Kotta Madhu and his gang are coming with the story of gang wars in Thiruvananthapuram. The trailer of Prithviraj-starrer 'Kaapa', directed by Shaji Kailas, has come out. Asif Ali, Aparna Balamurali and Anna Ben are also playing important roles along with Prithviraj.
Saregama and Theater of Dreams are bringing this film to the theatres on December 22 as a Christmas release. Theatre of Dreams and Saregama India private Ltd are producing the film in collaboration with FEFKA Writers Union.
The film is based on Indu Gopan's famous novel 'Shankhumukhi'. Indu Gopan himself is writing the screenplay. The story of 'Kaapa' is based on the backdrop of local goons in Thiruvananthapuram. Prithviraj's look in the film and his role as 'Kotta Madhu' have already garnered attention on social media. Dileesh Pothan, Jagadeesh and Nandu are also among the cast.
Cinematography- Jomon T John, Editor- Shameer Muhammad, Production Controller- Sanju J, Associate Director- Manu Sudhakaran, Art Direction- Dilip Nath, Costume Design- Sameera Saneesh, Makeup- Saji Kattakkada, Stills-Hari Tirumala and PRO – Sabari.