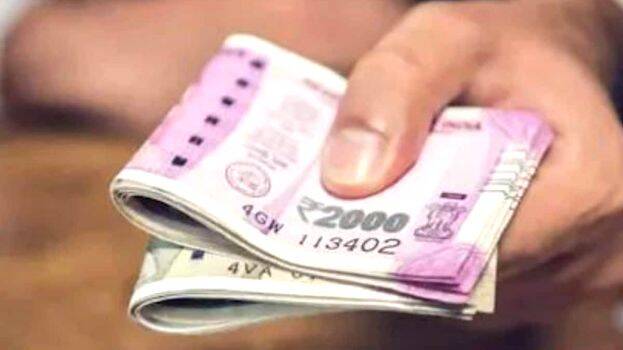 Kerala is fast becoming a place where it is easy to make money through scams. Professional robbers used to do their 'operations' during the dark in fear of the police and the people. But the modern scammers do not want the cover of darkness for their work. All they need is a good knowledge of modern technology.
Though there aren't much people who trick banks to steal money in the state, there are many who create fake companies to dupe the people. It hasn't been a week, that a news emerged that a Mumbai-based Malayalee promoters ran a private company and duped investors of more than Rs.100 crores. They have since gone underground without a trace. They were able to amass this much money within nine years. The promise was that if a person continuously invested in the company for nine years the investor can double their deposited amount. They also offered complete medical benefits during the period of investment.
However, after nine years, the promoters have locked up their companies and are absconding. The company's main person has been arrested in Tamil Nadu. If we check the history of scams like these, it is unlikely that the investors will get back their money.
On the heels of the news of the Mumbai-based company's scam, another scam in Ernakulam has emerged. In the name of investing in the stock market a forty-year-old man and his wife have duped many high-net-worth individuals in the society of more than Rs.200 crores. They had approached many of their acquaintances and others in the name of more than one company. They conned the people by promising 18% interest on their deposits. They too are absconding.
It is meaningless to think how could people be so foolish to believe in a promise of such a high percentage interest. It is a weakness in human nature to adopt any twisted ways to multiply the money in their hands. The couple at Thrikkakara in Ernakulam might have studied this psychology very well. That is why they were able to trap a huge number of people.
The police are still unable to trace the manager who misappropriated Rs.21 crores from the Punjab National Bank. Half of the Rs.21 crores is the funds of the Kozhikode Corporation. When auditing and examination are not done effectively, these kinds of scams take place. The cases in the scam of Rs.150 crores at Kuravannur Cooperative Bank are still lagging.
Incidents have been reported in which money was misappropriated from clients of the treasuries in the state without their knowledge. There is no dearth of financial scams anywhere on earth. An Indian was sentenced to 13 years in prison in the US for duping the people by saying that information of every disease can be found from a drop of their blood. Within eight years he was able to scam $94 crore dollars which when converted to Indian Rupees will by Rs.7,800 crores.