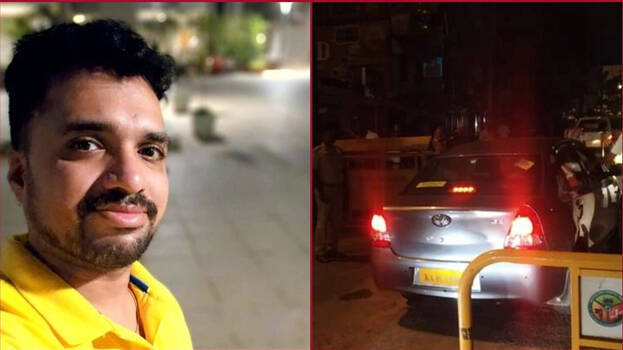 BENGALURU: The police officials who allegedly took cash from a couple for walking on the road in Bengaluru in the middle of the night were fined and suspended. Suspicions were raised that the police officer who took money as a fine under an unusual reason was a fraudster in a fake uniform. Karthik Patri and his wife were stopped around 12.30 am on Friday and fined Rs 1,000 for walking on the road at night.

The officer demanded a fine of Rs 3000 from the couple, residents of the society near Manyata Tech Park. The mobile phones of the couple were also seized. The officers arrived in a pink Hoysala patrol van. They asked for iformation including Aadhaar number and told the couple that they should not walk on the road after 11 pm and face dire consequences if they do not pay the fine.
Karthik shared the details regarding the incident on Twitter. When the incident came to the attention of the police, an investigation was launched. The DCP asked the residents of the area to bring it to the attention of the police if such incidents are repeated.