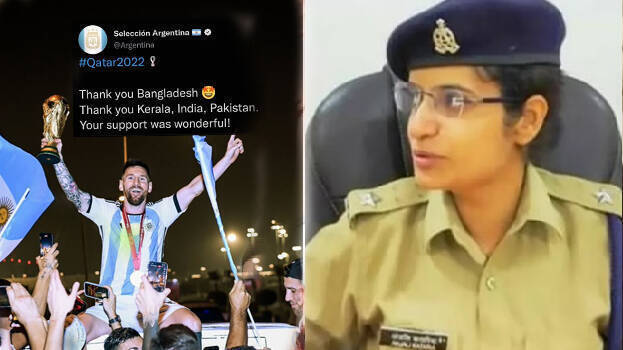 LUCKNOW: An IPS officer in Uttar Pradesh has criticized Argentina Football Association's tweet after winning Qatar World Cup. DSP Anjali Kattaria has come out against the tweet expressing gratitude in which they have specially mentioned the name of Kerala along with India, Bangladesh and Pakistan.
Kataria states that Kerala is not a separate entity but a part of India. But it is not clear whether this is the officer's official twitter account.
"Coming from an official sports body in Argentina, this tweet is reckless, to say the least. Inserting Kerala as separate entity, that too amongst a trio of nations which emerged bloodily out of British-ruled India, is bound to be read with distaste, by any self-respecting Indian.", tweeted Anjali Kattaria.