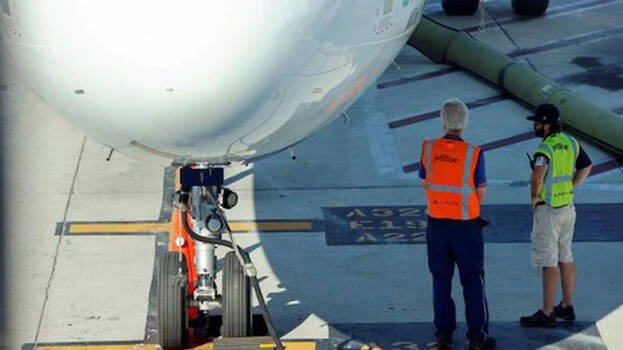 LONDON: A man was found dead in the wheel bay of a plane at Gatwick Airport in Sussex, London. The body of the unidentified man was found when aircraft arrived from Gambia on December 7.
Sussex Police said the grisly discovery came when the TUI Airlines plane, which took off from the West African country of Gambia, landed at Gatwick International Airport.
In a statement, Sussex Police said, "Police were called after the body of a man was found in the wheel bay of an aircraft at Gatwick Airport, arriving from Gambia, at about 4 am on December 7. Officers are investigating and a report will be prepared for HM Coroner."
Police are investigating the mysterious incident, and a report is being prepared for the coroner.
According to reports, the deceased carried no information or documents that shared his identity. Officials also haven't confirmed his identity.
The body of the deceased has been shifted to the hospital for DNA testing. The process of identification of the deceased is progressing in cooperation with the Gambian government and the UK police authorities.