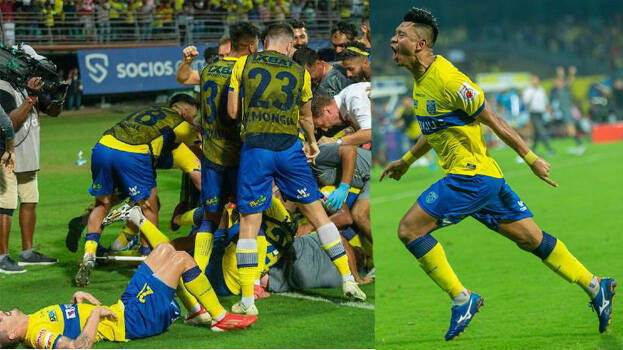 KOCHI: Kerala Blasters FC has presented their fans a Christmas gift with the seventh win of the season. Blasters repeated the victory for 1-0 against the Odisha FC. Sandeep Singh's header helped Blasters to gain third place on the points table with 22 points.
The first-half finished without conceding a goal, while the Odisha players focused on attack play and Blasters on defense. In the second half, Sandeep Singh scored a goal for Blasters to seal a one-sided victory. Bryce Miranda's assist in the box in the 86th minute changed the course of the game. The pass that came from the right side of the box was turned into a goal by Sandeep Singh.
Blasters played the match with one change from the last game. Captain Jessel Carneiro has returned to replace Nishu Kumar in defence. Blasters' next match is against Jamshedpur FC on January 3.