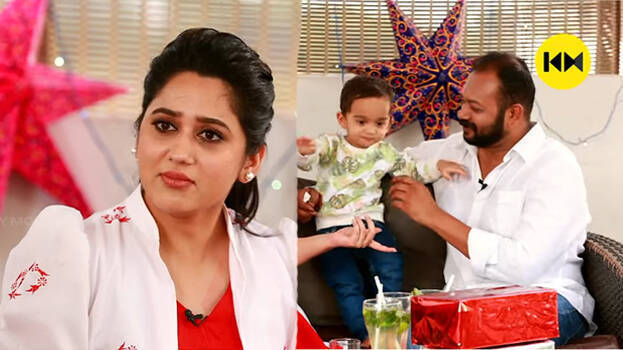 Miya George is a well-known Malayali actor. Apart from Malayalam, Miya has also acted in Tamil and Telugu films. But the actor is not very active on social media. Miya has explained the reasons for this and shared her Christmas experiences in an interview with Kaumudy Movies.
Miya's husband Ashwin Philip and son Luca were also present in the interview. They shared funny incidents about their Christmas and New year resolutions.
"I don't promote myself. My friends promote themselves on social media. But I'm not interested in that. I won't do self-promotion ", said Miya. The actor also talked about her son.