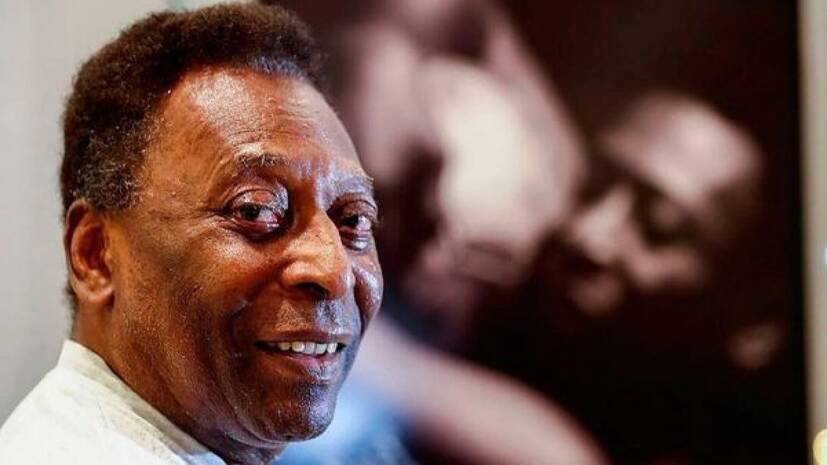 The king of football is no more. He mesmerized football fans at a time when TV cameras were not much in use to fully capture his magic. The magician, Edson Arantes do Nascimento, popularly called Pele, left us yesterday.
Pele struggled against poverty and harsh living conditions during his childhood to become Brazil's legendary footballer. And an inspiration to coming generations. After he left playing football, he became the sports minister and stayed close to the game.
Outside of the game, he was a great humanitarian with his own views. On his deathbed, Pele kept asking about the news of World Cup. Football was in his every breath and in his blood. It is hard to find words to describe this genius.
Pele wrote the history for Brazilian football by winning World Cup for three times. Brazil had won the 1958, 1962, and 1970 World Cup. There is no other footballer in World Cup history who lifted the Cup three times. In 1999, Pele was elected as the footballer of the century by International Olympic Committee.
Pele was born on October 23, 1940, at Tres Coracoes in Brazil. His father Joao Ramos do Nascimento and mother Celeste Arantes, struggled in life to make two ends meet. They did not even have the money to buy a football for their son. He used to play football in the street with his friends using tin cans and used to surprise his playmates with his skill.
When Pele reached from local football clubs to the country's famous football club, Santos, he was only 15 years of age. On July 7, 1957, he made his debut in the national team of Brazil at 16 years and nine months, against Argentina. In his first match, he scored a goal against Argentina.
In 1958 the World Cup, Pele scored a hattrick against France at the semifinal match. He was the youngest footballer to score a hattrick in the World Cup. His record is still not broken. In the final match against Sweden, Pele scored two goals and landing the victory to Brazil with a 5-2 win. He was elected the best young footballer of the World Cup after scoring six goals from four matches.
After four years, when Brazil lifted the World Cup again in Chile, Pele was suffering from injuries. While taking a long ranger shot against Czechoslovakia, he got injured. He could score only one goal in that World Cup. However, in 1970, the world witnessed Brazil winning yet another World Cup and Pele getting the Golden Ball.
Pele's final match in Brazil's jersey was on July 18, 1971, at Rio-de-Janeiro, against Yugoslavia. He played 92 matches for his country and scored 77 goals before stepping down from the national team. After six more years, his professional carrier came to an end. In 1977, on October 1 he played for New York Cosmos and bid farewell to his professional carrier.
Even after forty-five years have passed since he left the game, his skill and play are still mesmerizing. He could at the same time score goals, help his teammates to score goal and also control the ball in the midfield. He could quickly gauge where everyone was on the field and was able to plan accordingly. This made him different from other players. The defenders of that time used every trick to physically block Pele. But he was too tough for them as he had mentally prepared himself well by playing in the Brazilian streets and facing lots of hardships.
Pele became a larger-than-life figure and a legend at a time when the game was filled with extremely talented players. He could attain this immortality because of his prowess in the football field as that of an unfettered warhorse. He was able to score goal by using any of his two legs and was able to quickly evade an opponent with a mastery of skill.
For Pele, football was a creative endeavor. Like a magician taking out color ribbons from an empty bag, Pele kept on scoring goals. Like a fighters' flexibility and his fast movements, he created many moments of attack. He played like a dancer who is able to combine the beauty of the game with strength and power.
Many players were there before and after Pele. But still the magical moments presented by Pele are still fresh in the memories of those who love the game. Even after the emergence of Maradona, Figo, Zidane, Messi, Cristiano, Neymar, etc., the position of Pele still stands rock solid.
Pele is beyond comparison with any other players in the world of football. It makes him unique. A new player is yet to be born, capable to be compared with the legend. Pele will remain king of football till there is football in this world.