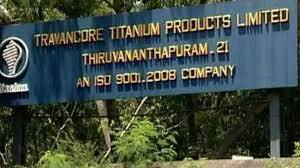 THIRUVANANTHAPURAM: The third accused in the Titanium job scam, Shyamlal, has revealed to the investigating team, how the group, including him and Titanium Legal DGM, Sasikumaran Thampy, amassed huge amounts through the scam.
Shyamlal's confession comes after being arrested in Chennai and brought to Thiruvananthapuram for questioning. The scam was going on for the past two years. Shyamlal, who was staying at Kudappanakunnu in a rented house, left for Chennai after police registered a case against him for job scam.
Shyamlal was friends with Sasikumaran Thampy since school. When Sasikumaran became DGM, he became part of the interview board. This paved way for the scam to begin. He was able to know when temporary vacancies would come at the company. With this the scam would begin. The other members of the gang are Divya Jyothi, her husband Rajesh, Prem Kumar, and Manoj.
They would post the vacancy on social media to trap the victims. They will ask the applicants to come for a face-to-face interaction. They will be convinced with the fake forms of the company, written tests, and interview. After collecting lakhs of rupees beforehand itself, the candidates were brought for interview at Titanium as per the Sasikumaran Thampy's availability. They were brought in Manoj's car.
Shyamlal has given the statement that the higher share of money taken from these candidates were divided between Shyamlal and Sasikumaran Thampy. The rest of the money is shared with the other members. However, Divya Jyothi's statement does not get along with Shyamlal's revelation. The investigation team will probe into who gave the fake statement. After that, both these persons will be questioned again together.