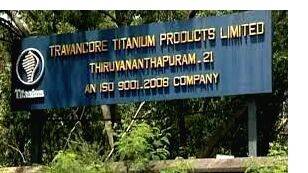 THIRUVANANTHAPURAM: The court has remanded Shyamlal, the third accused and one of the masterminds behind Travancore Titanium job scam. He was arrested by the special police team. The court will consider the request for 10-day custody for further investigation and evidence collection today.
Meanwhile, after knowing that Shyamlal was arrested, three people from Kollam Paravoor and Chathanoor has approached the investigation team with a new complaint. The complaint is that Shyamlal extorted about Rs 15 lakh from them by offering them a job in Titanium. As the money transaction took place within the limits of Valiyathura police station, the probe team told them to lodge a complaint there.
Shyamlal is accused in 14 cases registered in various police stations in and outside Thiruvananthapuram city. Shyamlal admitted that the company's Legal DGM Sasikumaran Thambi and others including himself committed the fraud, but there was no clarity about the money transactions. Shyamlal is the third person to be arrested in the case. Abhilash, who acted as a middleman, was the first to be arrested.
Venjaramoodu police had earlier arrested Divya Jyoti, the first accused in the case. The complaint is that they have extorted about one and a half crore from many people on the pretext of giving them jobs in Titanium. Divya's husband Rajesh is also an accused in the case.
The investigation team has intensified search within and outside the district for other accused who are absconding, including Sasikumaran Thambi, the main accused in the case.