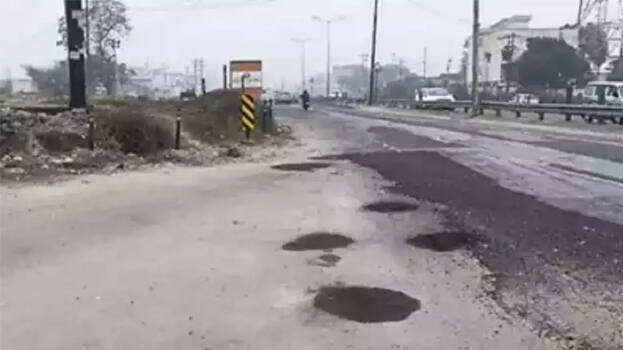 NEW DELHI: After the accident of Rishabh Pant, the National Highway Authority of India (NHAI) have begun maintenance work on the Delhi-Dehradun highway where the accident occurred. The accident occurred last Friday.
The injured cricketer was visited Uttarakhand Chief Minister Pushkar Singh Dhami. The CM said that the accident occurred while Rishabh Pant was trying to avoid the potholes on the road. However, the reason that caused the accident is not known. The people living nearby say that the potholes on the roads had led to the accident. Many accidents had occurred at that spot and many have lost their lives too.
On Saturday the member of Delhi and District Cricket Association (DDCA) had visited Rishabh Pant and expressed a similar opinion about cause of accident. The DDCA said that the accident occurred when Pant tried to avoid the potholes on the road.
After this accusation, the maintenance work began immediately to close these potholes. There are reports that the maintenance work was ordered by the NHAI. The videos and pictures of the maintenance work is now being circulated.
However, NHAI is saying that there are no potholes on the road and the maintenance work is to repair the damage caused by the accident.