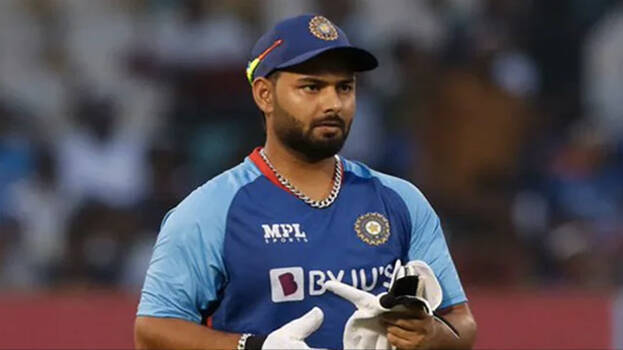 MUMBAI: Board of Control for Cricket in India (BCCI) said Indian wicketkeeper Rishabh Pant, who was injured in a car accident, will be airlifted to Mumbai for specialist treatment. Rishabh is now in a private hospital in Dehradun.
The BCCI panel doctors will examine and evaluate Rishabh's medical reports. Also, the board may consider shifting the cricketer abroad for treatment. Pant needs to get surgery done because of a torn ligament in his right knee.
Rishabh Pant was involved in an accident on the Delhi-Dehradun highway in the Haridwar district as his car hit the divider and slid to the other side of the road. Rishabh was taken out by breaking the window of the car. The 25-year-old miraculously survived as the car burst into flames. Rishabh, who arrived in Delhi after the series with Bangladesh, was driving to his native Roorkee in Uttarakhand when the accident happened. The doctors informed that Rishabh Pant has injuries on his forehead and leg. Currently, his health condition is satisfactory.
Rishabh Pant's treatment will be done under the supervision of BCCI. It is reported that Rishabh will be kept out of matches for at least two months.