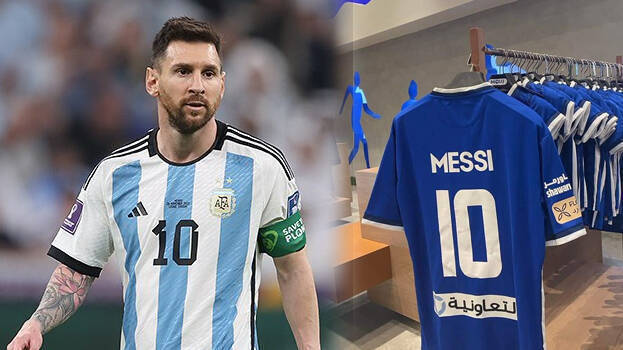 MANAMA: There are reports that after Cristiano Ronaldo Lionel Messi is also switching to a Saudi club. The foreign media reported that Messi has reached an agreement with the leading Sudi club Al Hilal FC. Al Hilal FC are the rivals of Al Nassr FC, the club that Ronaldo joined. According to Italian newspaper, 'Calcio Mercato' Al Hilal club has reached a deal with Messi to join its team in the near future in exchange of a huge contract that will be the highest in history.
Ronaldo who has signed a contract with Al Nassr had reached Saudi on Monday night. Al Hilal FC has put Lionel Messi's shirt on sale soon after Ronaldo joined with Al Nassr.
But neither Messi or Al Hilal club has officially confirmed this. Messi's arrival in PSG's training center was a big news. The player was welcomed by his teammates with a 'guard of honour'. The videos of this also surfaced on social media.
PSG has also shared pictures and videos of Messi arriving in Paris. They had shared a picture of Messi with Neymar and also him spending time with teammates.