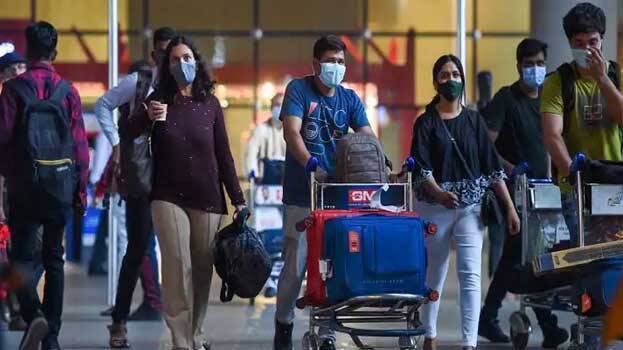 KOLKATA: Four people in Bengal, who returned from the USA, have tested positive for BF7, the Omicron subvariant which is primarily being held responsible for the recent surge in several countries. Out of these four cases, three are from a family in Nadia and one is a resident of Kolkata.
All the four reached Bengal in the first week of December. They developed symptoms such as fever, sore throat and cough, before testing positive for the BF7 variant. The Department of Health informed that the four have recovered and weren't hospitalized. No one else they came in contact with was infected. Doctors said that there is no need to panic.
Meanwhile, the number of Covid cases reported in India in the last 24 hours is 188. The Union Health Ministry has stated that the number of Covid patients currently under treatment is 2554. With this, the number of infected people in the country has increased to 4,46,79,319. So far, 5,30,710 people have died due to Covid. The country's daily test positivity rate is 0.10 percent. The weekly positivity rate is 0.12 percent. The Ministry of Health also informed that the recovery rate in the country has increased to 98.80 percent.