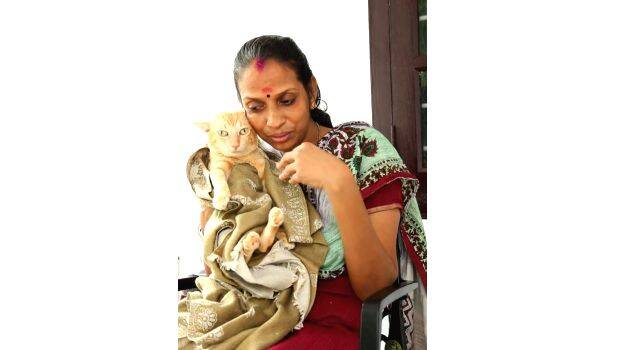 THRISSUR: A rebirth for a cat named 'Purushu' through a story. Iranijalakuda native Bindhu (51), of Themmayyath house in Pulloor is about to write a book about her pet cat 'Purushu', whom she raised for seven years. She has completed writing the story.
The publishers who noticed the story on Facebook have expressed their interest in making it into a book.
Only Purushu survived out of the three kittens that their pet cat gave birth. But he lost his eyesight and the ability to move. He could only turn his neck and head after he got rheumatism. Bindhu set up a special bed for him and gave him medicines, food and hot milk on time. During the rainy season, when the rheumatism worsened, her daughter Athira, an Ayurvedic doctor, performed a muthirakizhi. Her husband Shaji also helped.
Purushu specifically recognized Bindu's voice and smell. He showed his love by making small noise. He made a peculiar sound when he was hungry and when he wanted to defecate.
On January 4, 2021, when Purushu died, a Tulsi was planted at the place where the body was cremated. A memorial was made in the shape of a grave. Then she wrote the story of the 'son' from his birth to his death and shared it on Facebook. Her daughter helped to type her handwritten stories in Facebook.
"Purushu is not a cat, he is my son. I start my day by offering flowers on his memorial.", says Bindhu.