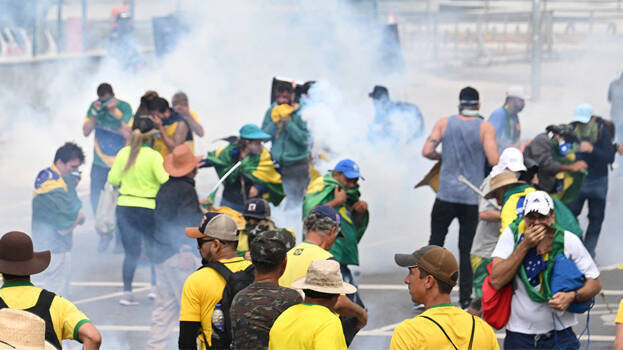 BRASILIA: The Brazil Parliament and the Supreme Court were attacked. Supporters of former President Jair Bolsonaro are behind the incident. The palace of President Luiz Inacio Lula da Silva was also attacked.
President Lula da Silva responded that about 3,000 right-wing extremists were behind the attack and strict action would be taken against the attackers. The government has deployed the army to deal with the insurgency.

Lula took charge as the president of Brazil on January 1. Unwilling to accept defeat, Jair Bolsonaro had left the country. Reports said Bolsonaro is presently in Florida.
A situation similar to the attack on the Capitol in the United States two years ago is happening in Brazil. Supporters of former President Donald Trump stormed the Capitol to protest Joe Biden's election victory.