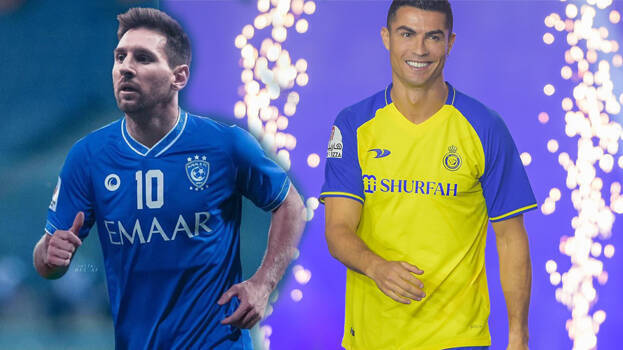 RIYADH: FIFA president Gianni Infantino praised the Qatar world cup as the 'best world cup' ever. A bevy of issues regarding human rights clogged the Islamic nation's prospect of running the world cup, but Qatar stood adamant and eased past all the hurdles to conduct the world cup with all the needed glitter. The world is still brooding over the Argentinian snatch of the big prize, and along goes the many praises that come Qatar's way, even from initial cynics, regarding the grandiose way the whole tournament got arranged.
With the exceptional treatment of the world cup from Qatar, the world has now fixated interest in Arabian football. Then happened the Al- Nassr moment that added the needed spice that was void for a long in Arabia. Cristiano Ronaldo of all people signed for Al- Nassr, shifting his base far away from the lucrative eyes of Europe. The signing is a touchstone for not just Al-Nassr but for the whole of Arabian football itself.
If Ronaldo is in news, Messi needs his space too. This process of equating the two greats of the game has been in play for decades now. And with all legit reasons, lionel Messi has found his space in the news to shatter Ronaldo's domination in Arabia. Al- hilal, a Saudi Arabian club has initiated moves to rope in none another than lionel Messi to make happen the fairytale crossover many dreamed of.
Al-hilal is the rival club of Al- Nassr in the Saudi pro league. The 35-year-old Messi is yet to renew his contract with PSG which is reaching its end. If not signed, Messi will be available for free transfer this summer. Al-hilal is willing to offer the world cup winning captain $300m-per-year (£247.4m) on a contract to move to Saudi Arabia.
At present, Lionel Messi is the brand ambassador of Saudi tourism and if the legend inks on the contract paper put up by Al-Hilal, the world will witness the most fabled feud of all times taking its finest shape behind the dunes and Moorish palaces of Arabia.