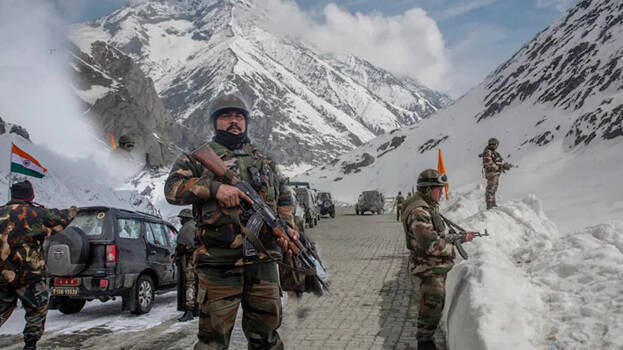 NEW DELHI: Army Chief General Manoj Pande on Thursday said that the Indian Army is ready to face the Chinese invasion through the border. He said that not only China but also India is developing infrastructure at strategic locations along the Line of Actual Control. The Army Chief explained that India has modernized its transport system in the wake of the provocations of the Chinese army.
"The Border Roads Organisation (BRO) has built roads spanning 2,100 km along our northern borders and 7,450-metre bridges in the last five years."
Some of the work at the frontier highway in Arunachal Pradesh is currently underway. Habitats for the deployment of 500 tanks and 400 guns have been created in the Eastern Ladakh sector by the Army. Habitats for 55,000 troops have also been created. There is a slight increase in the number of troops [by China] opposite our Eastern command. We are keeping a close watch on the movements," he said

The Army Chief also discussed the security situation in Jammu and Kashmir. He said that cross-border terrorist activities are active in the region and explained the steps taken by the army in the last one year to meet this challenge. Manoj Pande also explained the importance of the Agniveer scheme in the Indian Army.