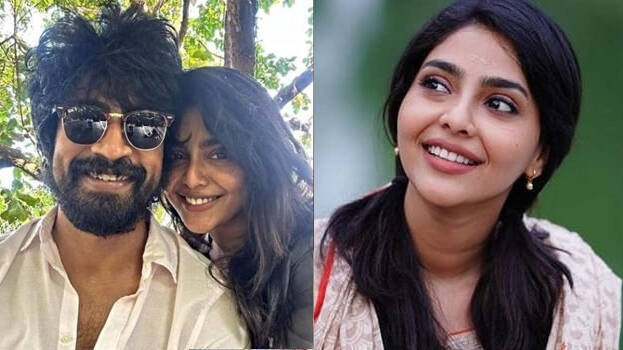 A picture posted by actress Aishwarya Lekshmi with actor Arjun Das on Instagram recently went viral on social media. After this there were some rumours that the two are dating. Now the actress has come out on Instagram clarifying that they are just good friends.

"Hey , about my last post. Didn't expect it to blow up as much. We happened to meet. click a picture and I just posted it. There is nothing brewing here. We are friends. To all Arjun Das fans who have been messaging me since yesterday. Be rest assured, he is all yours," the actress wrote in her Instagram story.

Both of them acted in the Tamil anthology 'Putham Pudhu Kalai: Vidiyaadha'. In the series which had five stories, Arjun acted in the story 'Loners' and Aishwarya in the story 'Nizhal Tharum Idham'.