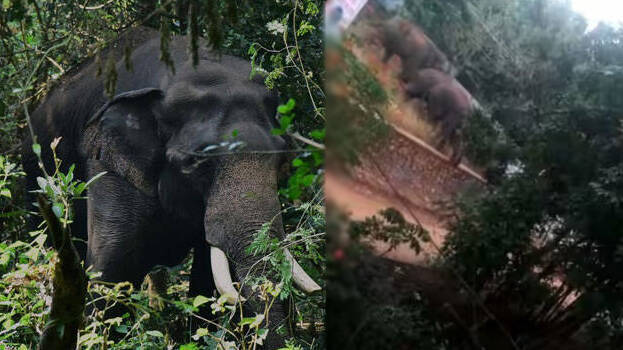 PALAKKAD: The residents of Dhoni are in no mood to rest or sleep these days. Weeks before, panic gripped the town after a wild tusker roamed in the town premises, with the forest and officials working real hard to ward off these giants back to the forest. As the town was returning slowly back to normalcy, the same rogue elephant dubbed PT 7 made a reappearance putting the whole town to shudder in vigil.
This time PT7 came to town with a posse of three other jumbos. The forest officials decided to tranquilize the giants, but the uphill geography of the highly populated premise turned out to be costly for the team. It was days before that the dangerous PM-2, another rogue elephant was captured from Palakkad. The virulent one had attacked the veterinary surgeon while in capture.
An effort to bring down PT 7 has reached nowhere. People in the Dhoni area restrict themselves to their houses after 6 at night in fear of the big giant. One month ago, a pedestrian on his morning walk was mercilessly stomped by this same giant.