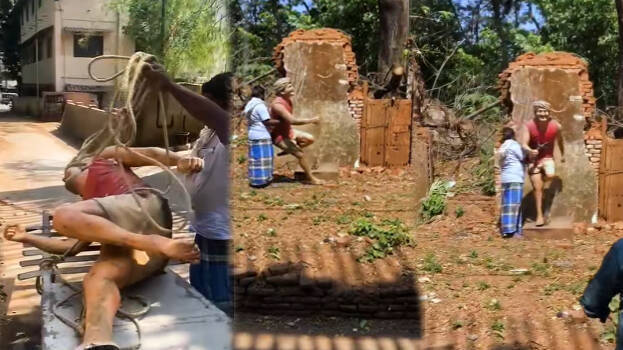 V A Shrikumar Menon is back again in news. The famous Ad filmmaker made a venture into mainstream films with 'Odiyan' that towered in hype before its release for all good reasons. The movie was a passable one but was not something that matched the hype. Whatever the case, the film garnered epic status, and Malayalam superstar Mohanlal's facelift for this movie was a talked about subject.
Now, a missing figurine of 'Odiyan' has dragged back VA Shrikumar Menon to the news; he almost disappeared from public gleam after the release of the movie in 2018. In a curious case, a fan stole a figurine of 'Odiyan' that was kept in front of ShriKumar's Palakkad office. Later, the same guy had the rare audacity to call the director to admit his mischief. The CCTV visuals of the act were recorded and shared by Shri Kumar Menon on his Facebook page.
But the twist, in this case, showed no ending as a cart puller brought back the lost figurine to Shrikumar's Push360 office. The fan who took the 'Odiyan' figurine assigned a cart puller to deliver it back to the owner. Shrikumar shared the whole story on his Facebook page.