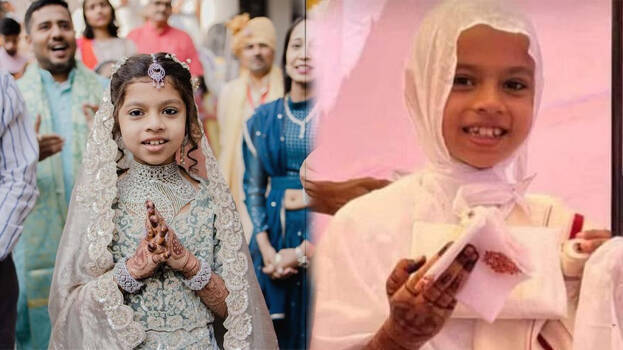 SURAT: 8-year-old daughter of a millionaire diamond merchant embraced monkhood in Gujarat. The girl named Devanshi has left her life of luxuries to become a monk. She is the eldest of the two daughters of diamond merchant Dhanesh and Ami Sanghvi.
Devanshi took 'diksha' from Jain monk Acharya Vijay Kirtiyashsuri at a ceremony attended by hundreds of people in Surat. The ceremony which started on Saturday ended today with her taking 'diksha'. Relatives also conducted a religious procession.
Devanshi showed interest in spiritual life from a very young age. Earlier, she had walked about 700 km with the monks. Devanshi knows five languages. She has a four-year-old sister.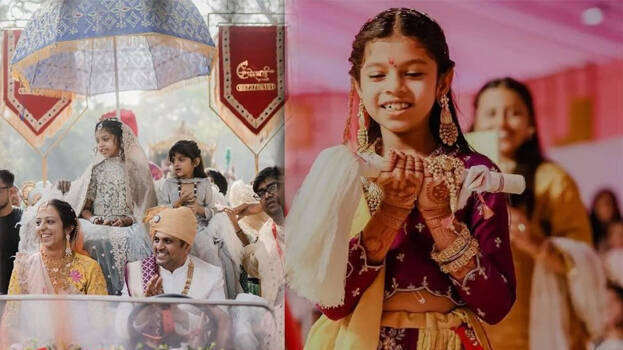 Dhanesh Sanghvi is a leading diamond dealer in Gujarat. Dhanesh is the current head of Sanghvi & Sons Diamonds, Surat, which has a legacy of three decades. Devanshi, a young girl from a rich family, has renounced all comforts and embraced monkhood.