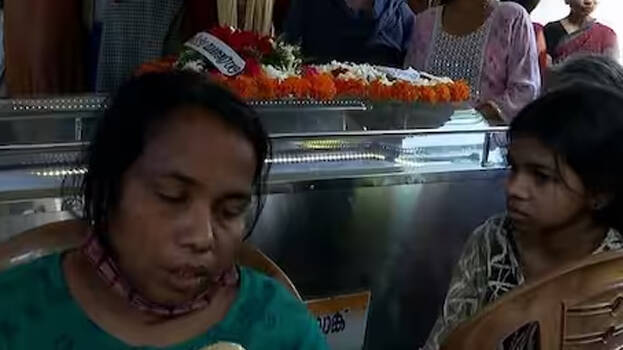 THRISSUR: A brutal act by a woman's in-laws. The funeral of the woman, who committed suicide is being delayed, after her in-laws oppose her children from seeing the body of their mother. Her four and ten-year-old children were denied permission to see their mother Asha, a native of Pavaratti in Thrissur. The funeral was scheduled to take place at her house in Pavaratti this morning at 10 am. The last rites are being delayed as her children had not arrived.

Asha, who attempted suicide after consuming rosary peas, at her husband's house on Thursday, was admitted to the hospital but her life could not be saved. Her husband Santhosh and her family were besides her at the time of her death. Asha's relatives said Santhosh's kin are not permitting the children to attend her last rites. Even after begging, they are firm in their stand.

Asha and Santhosh of Nattika got married 12 years ago. Her relatives said she took the drastic step following harassment from her in-laws.