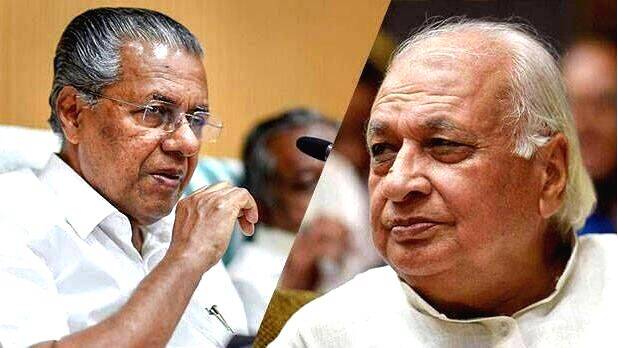 Many expected the governor-government tussle to take its worst shape inside the legislative assembly for the policy address. A precedent was set by the neighboring state Tamil Nadu when the governor deliberately omitted lines from the policy address criticizing the central government, and the incensed governor left the assembly midway amidst shouts and boos from the MLAs. But that tumultuous wind from Tamil Nadu never seeped through the borders of Kerala, as the policy address was conducted most efficiently by the Kerala governor Dr. Arif Mohammed Khan. The government-prepared policy was addressed to the assembly by the governor without even omitting one word. It should be noted that the government-prepared address had criticism directed at the central government and against no one else but the governor himself.
Normally the policy address reading goes for an arduous two to three hours. Before, visuals of MLAs' taking a nap with their mouth wide open would trigger a cackle among many watching it on television. But now, the policy address ended in a record one hour and fifteen minutes. The policy address showered praise on the police department in Kerala and ranked them the best in the country. Also, the progressive development projects, educational advancements, new healthcare initiatives, and the descending rate of poverty in the state was discussed.
The knowledge economy mission started by the government to reduce unemployment in the state was mentioned. Overall in India, Kerala ranks third in the youth employment rate. The government has pontificated that only through entrepreneurship that employment reach the youth. More than a lakh startups were registered in Kerala within a year, and the government was unequivocally appreciated from all quarters for providing a conducive environment to meet the target. Meanwhile, the women's initiative 'kudumbasree' has evolved as an exemplar in the country. The organization is about to celebrate its 25th year.
The criticism hailed at both the governor and the central government was mild in its own way. This ensured an air of comfort for the governor to proceed nonchalantly with the policy address. After this, more inclusion of development projects will reach the public during the First Budget session of the year 2023. All eyes are fixed on February third.