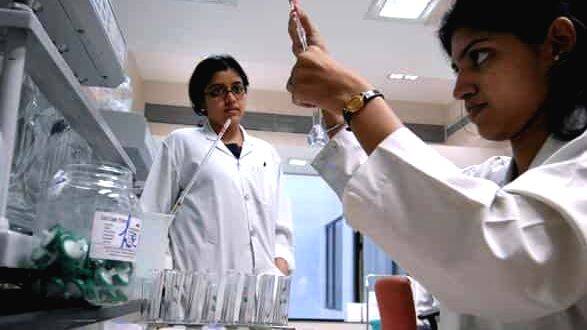 A busy run to clear all the pending files— a routine watch in every government office. The situation in chemical laboratories in Kerala is no less different. Almost a lakh samples are piled up in these labs awaiting a report. Suicide cases, poisoning in alcohol, and food poisoning top the list of cases that still lies dormant for not getting the report from the laboratories across the state. It is quite a precarious condition and should never be treated as a mundane one. When it comes to government offices, occasionally there happens some rejuvenation which helps the files get cleared in a go. But when it comes to chemical laboratories, which are vital for many cases in Kerala, no such initiatives are seen. For the government, the predicament of the chemical laboratories of Kerala is alien,

In one year, an estimated 5000 samples arrive at the three chemical laboratories in Kerala. But, the labs have a dearth of workforce. This transcends to the delay in giving out the sample results that are mounted along with other many. The sample results are vital for unraveling the mysteries of many food poisoning cases in the state. The police along with the health officials need to present the samples before the court. But the delay taken has been toiling enough for the court to adjudicate the crucial cases that shocked the senses of Kerala.
In recent times, it is noticed that the food safety department works agile busting into every other hotel for something they seldom did before— sudden inspection.
With the food safety department working in a more ordered way, more test samples are given to labs in Trivandrum, Ernakulam, and Kozhikode. The sample results reaching back to the police can assure that the case proceeds against dingy hotels that serve badly cooked edibles. But if the samples get stuck in the labs, it contrastingly assures a free run for many such lawbreakers running hotels. The chances of tampering with the cases in favor of these miscreants also run high.
In Kasaragod, the wailing tone of one mother has passed through many official corridors. Devananada's mother is too humble when she kowtows before the government to help her find the reason for her daughter's death. Devanadanda ate shawarma from a hotel in Kasargod and died just two days after that in a suspected food poisoning case. But the test result has been stuck in the chemical labs of Kerala for more than one year. The media never ran a reasonable story on this issue and nobody voiced it and now the same hotel that took the life of a teenager thrives on business. The government is too work-shy to act on such cases that garnered less media attention, while the grueling wait goes on for Devananda's mother.