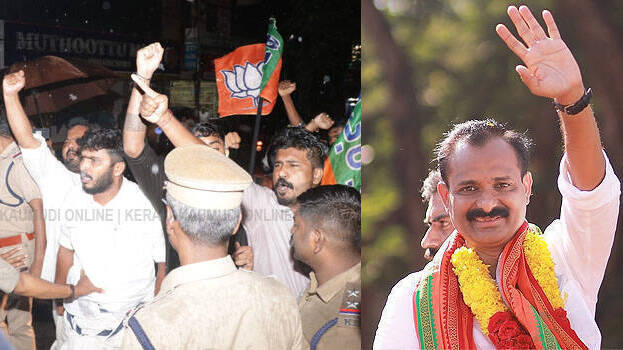 TRIVANDRUM: Skirmishes unleashed on the streets after the screening of the controversial BBC documentary by DYFI workers in the state. BJP workers decided to stop the screening with physical prowess but faced the restraint force of Kerala police which led to a show of push and pull on the streets. Now BJP Trivandrum president, VV Rajesh has made an incisive remark about the incident. "Do you have the nerves to conduct the screening without police protection?" asked Rajesh to DYFI workers.
Rajesh then commented that if DYFI intends to do such a screening, then people will handle them in the most "lenient" way possible. The comments never stopped as he further said CM Pinarayi would be stripped of his dress and be made to run naked in the streets if the CM plans to come up with any such support for the documentary. He also admonished the move as a shrewd move by the CPM to provide shelter to the extremist Islamic elements working in Kerala.
Rajesh asserted that it is only after the BJP voiced the threat of PFI, that the government started attaching the properties of the leader of the banned outfit. Rajesh said that the government was never open to it but went against PFI out of compulsion from the BJP. The left union-held colleges in Kerala screened the controversial documentary that pictures the prime minister of India in a bad light.