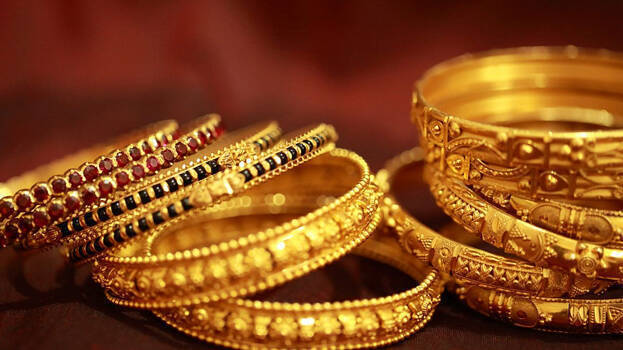 KOCHI: The price of gold has soared by Rs 280 to reach Rs 42,160 for a sovereign on Tuesday. The price of one gram of gold has risen by Rs 35 to reach Rs 5,270. With this, the price of the yellow metal has reached a new high surpassing the rate of Rs 42000 for a sovereign of gold recorded in 2020. A gram of gold cost Rs 5,250 back then.
On December 1, the cost of a sovereign of gold stood at Rs 39,000. Then till now, the price of gold has risen by Rs 3,160 per sovereign and Rs 395 per gram. The price has increased by Rs 1,800 per sovereign and Rs 225 per gram this month alone.
Rise in international price
The price of gold rose in the country after the international gold price jumped from $1,925.30 to $1,940.44 per ounce on Tuesday and the value of the rupee fell. In the national market, the price of gold rose Rs 50 on Tuesday, with 10 grams of the yellow metal trading at Rs 57,110.