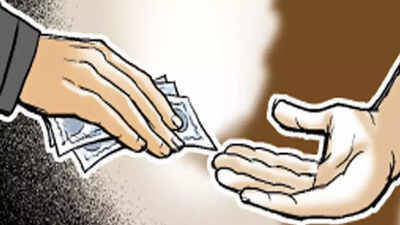 THIRUVANANTHAPURAM: Vigilance courts have punished 234 people, including government employees, in bribery and corruption cases in the state in the last six-and-a-half years. An IAS officer and some private individuals, who cooperated in awarding the contracts, are among those punished by Vigilance courts. This figure is from April 2016 to October 2022.
Panchayat secretaries, KSEB engineers, village officers, MVIs, health inspectors, sub-registrars, medical officers and others have been punished. There are about half a dozen women, including teachers, among those who got punished. 12 clerical staff and attendants were also convicted by the courts.
Thiruvananthapuram came in first place with 119 people getting convicted. In Thalassery, 45 persons were found guilty, and 40 in Kozhikode. The majority of them have appealed to the higher court. A few people passed away.
Thiruvananthapuram Vigilance Court had sentenced the former director of the SC Development Department KS Rajan to two years imprisonment and a fine in connection with the SC Development fund fraud. He was found guilty of causing a loss of Rs 2,32,500 to the exchequer in 2002-2003 in connection with a computer training project for Scheduled Caste students in 2002-2003 at a computer institute in Varkala. District development officer Sathyadevan, Varkala development officer C Surendran and company owner Sukumaran were also convicted in this case.

Three to seven years in prison
The vigilance court handles matters reported by vigilance, including trap cases, and private injustices covered under the Prevention of Corruption Act. The punishment under the Prevention of Corruption Act is three to seven years in prison.
Vigilance Courts, those who were punished (April 2016- October 2022)
Thiruvananthapuram -119
Kottayam- 3
Muvatupuzha- 2
Kozhikode-40
Thalassery- 45
Thrissur-25