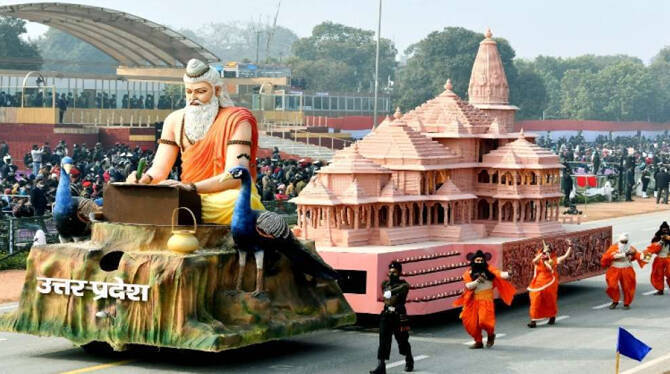 LUCKNOW: For the second time in the last three years, Ayodhya will feature in UP's tableau as 'Deepotsav' has been chosen as the theme to represent the state in the Republic Day parade in Kartavya Path of New Delhi tomorrow.
According to the reports, the front of the tableau will consist of a large statue of sage Vasishtha, the Guru of Lord Rama, and his brothers along with a replica of a lamp symbolizing the spreading of the light of knowledge.
In the middle, the scene of Ayodya receiving Lord Ram after his exile of 14 years will be depicted. The rear portion of the tableau would comprise Lord Ram along with Sita, Laxman, and his army arriving at Ayodhya on Pushpak Viman.
Prime Minister Narendra Modi participated in the Ayodhya Deepotsav celebrations on Diwali eve last year where a new Guinness World Record was set for lighting over 15 lakh earthen lamps on the banks of the Sarayu river.