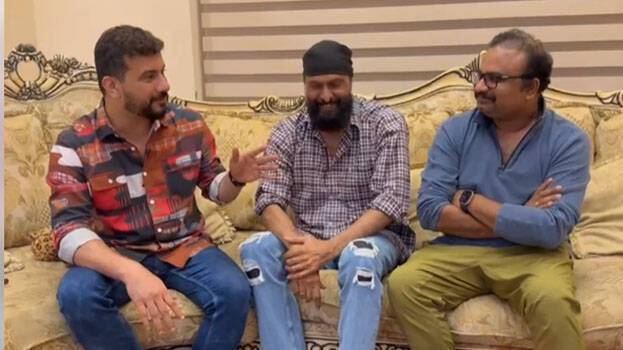 Comedian and anchor Ramesh Pisharody has admitted to being a hardcore Babu Antony fan from childhood. Pisharody revealed his admiration for the erstwhile superstar in a friendly conversation that included Babu Antony himself.
"During 1995 times, more than ten films of Babu Antony made it into the screens. Those were times when I used to be a blind fan of the action star. I tried adopting his look but my curly hair proved to be a hindrance. I also had the pastime of diary writing. Those days for dairy writing, I used a 200-page book because getting a diary was an arduous task. My siblings used to sneak into the room to read the diary entries in my absence. The siblings reading my diary became a daily thing, and I meted out ta plan to end that. I stuck a Babu Antony picture into the front cover of the book. Told the annoying siblings that if made any moves to read, I will hit them with moves that can only be performed by Babu Antony."
Chances are there for many to view this story as an exaggerated one, but Pisharody still keeps the old diary as a prized one. The comedian turned director has shared this story on his Facebook page.