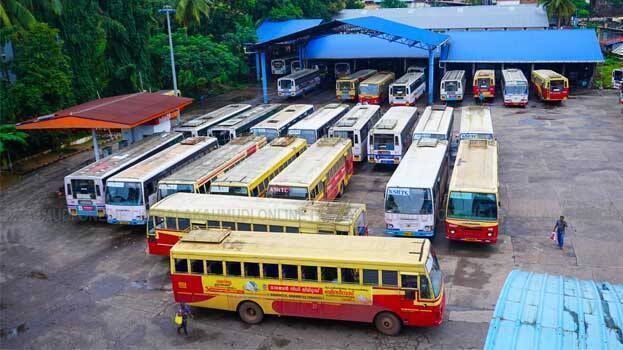 THIRUVANANTHAPURAM: The Kerala Transport Development Finance Corporation (KTDFC) is on the brink of closure after lending loan to KSRTC. KSRTC defaulted on loan repayments of Rs 777 crore. KTDFC, which has been running at heavy losses for four years, has to return an investment of Rs 525 crore to the public.
KSRTC has to repay around Rs 211 crore in long-term loans and around Rs 566 crore in short-term loans. KTDFC provided long-term loan to KSRTC with the amount received as deposit from public with government guarantee. Therefore, the corporation does not have the money to return the deposit amount that have reached the maturity period to the public.
KTDFC has given 90 percent of the loan to KSRTC without collateral based on government orders. Yet the government does not help in times of crisis. KTDFC has 55 employees in Thiruvananthapuram, Ernakulam, Thrissur, Kozhikode and Thiruvalla. KTDFC is on the verge of closure after KSRTC defaulted on loan repayments.