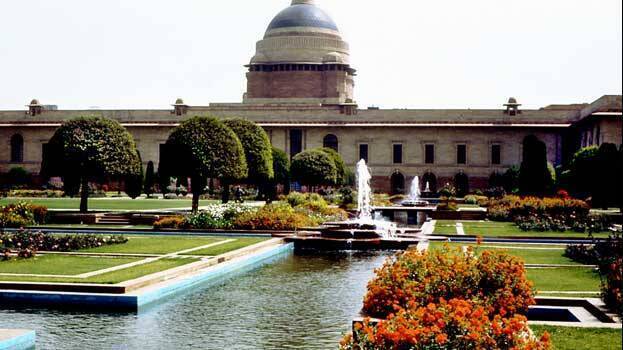 NEW DELHI: The Mughal Gardens of the Rashtrapati Bhavan have been renamed Amrit Udyan. The decision to rename the garden was taken as part of the government's celebration of 75 years of Indian Independence. It was the Deputy Press Secretary to President who announced that the President has given a new name to the garden.
The garden was named Amrit Udyan to match the name of the central government's program 'Azadi Ka Amrit Mahotsav'. Meanwhile, Rashtrapati Bhavan's website on Saturday mentioned both the names- Mughal Gardens and Amrit Udyan.
Rashtrapati Bhavan has three gardens modelled on Mughal and Persian gardens. As one of the gardens resembled the garden in Srinagar, people started calling it Mughal Garden. However, the garden was not officially named Mughal Garden.
Amrit Udyan has a resemblance to the Mughal gardens of Jammu and Kashmir and the gardens surrounding the Taj Mahal.