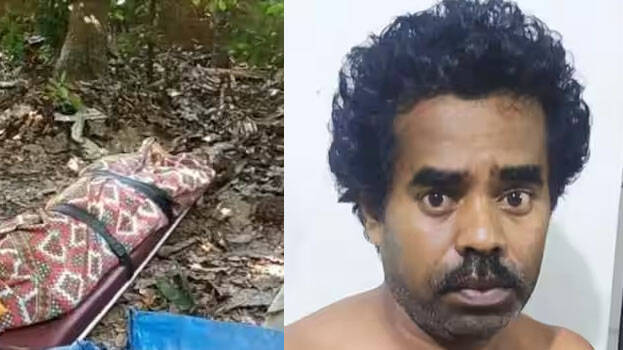 KOCHI: The brutal killing of a wife by her husband in kalady is opening up more revelations. Tamil Nadu native Ratnavali (35) was killed by her husband Mahesh. Mahesh is currently under arrest.
Adding drama, Mahesh approached the police with a complaint about his missing wife. Finding fault with his demeanor, the police took Mahesh to the house for a search. Later on drilling, Mahesh admitted to the killing and showed the location nearby his house where the corpse was buried. The body was lying naked and the culprit admitted to sexually assaulting his wife even after death.
Ratnavali is the third wife of Mahesh. Recently, Ratnavali talked to Mahesh about moving on from this relationship. Discord between the two happened later when Ratnavali requested Mahesh to not disturb her hereafter. She planned to elope with her lover Muthu who hails from Salem. Mahesh knowing the move, killed her mercilessly by strangling.