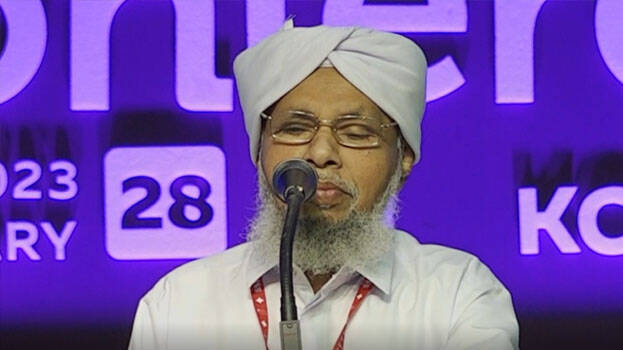 KOZHIKODE: Ponmala Abdul Khader Musliyar, secretary of the Samastha AP faction, said that there is no other country like India where one can do Islamic activities. He was speaking at the SSF conference in Kozhikode.
"Muslims are not facing any challenges in India. When you look at the nations of the world, there is no other country where one has the facility to operate Islamically as one does here. Even in Gulf nations like the UAE, Qatar, Kuwait, Bahrain, and Saudi Arabia, as well as in eastern nations like Malaysia and Singapore, one cannot engage in Islamic practices the same way one does in India. There is no problem here to hold a religious sermon on Friday," Abdul Khader Musliyar said.
Meanwhile, Kanthapuram AP Abubakar Musliyar had come out with an indirect criticism against the Popular Front of India (PFI). Kanthapuram, who said that no one should be allowed to change the culture of the country, added that terrorism should not win.