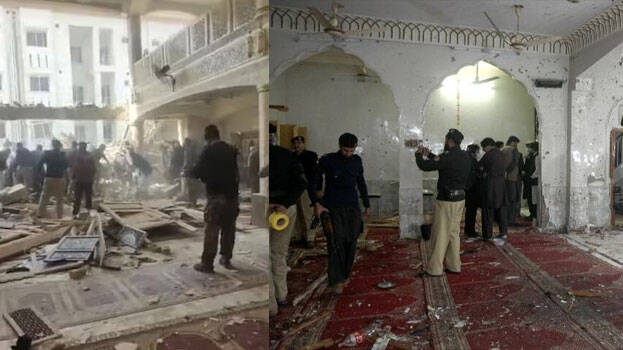 PESHAWAR: 28 people have been killed and 150 injured in an explosion in a mosque in Pakistan's Peshawar. Many are in critical condition and the death toll is expected to rise. The blast took place around 1.40 pm after the prayers.
A portion of the mosque was completely destroyed in the explosion. The video of the incident is surfacing on social media. As per reports, a suicide attacker entered the mosque during prayer time and blew himself up.
The injured have been admitted to Lady Reading Hospital in Peshawar. The hospital authorities informed that 13 injured are in serious condition. A state of emergency has been declared in the area.