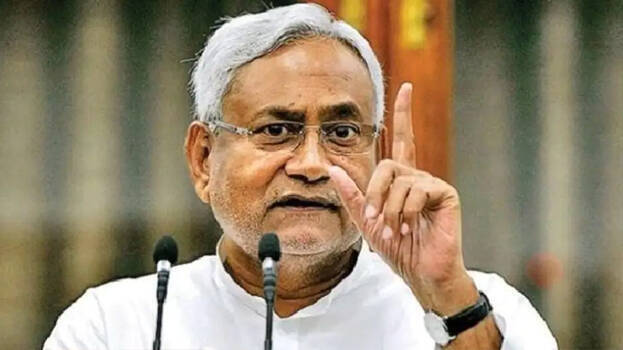 PATNA: Bihar Chief Minister Nitish Kumar says that he will not join hands with BJP again when he is alive. 'Will not go with BJP till death. I will accept death but will not go with BJP', Chief Minister Nitish Kumar said. He said that he had no desire to become the Chief Minister, but the BJP forced him to take up the position. Nitish also criticized the current leadership of BJP. He criticized comparing to the era of Atal Bihari Vajpayee and Lal Krishna Advani. 'We respected Atal Bihari Vajpayee and Lal Krishna Advani, hence we were in favor of them,' he remarked.
BJP Bihar unit president Jaiswal had earlier mentioned that the issue of entering into an alliance with Nitish Kumar is no longer in discussion. 'Nitish Kumar is not popular. His unpopularity is what has cost the JD(U) several seats in the 2020 assembly elections,'' the BJP president said. Meanwhile, Jaiswal said that the BJP has performed well in the elections.
But it is not the first time Nitish Kumar had said that he will not form an alliance with the BJP.
After earlier abandoning the alliance with BJP and joining hands with Mahagathbandhan, Nitish's response was 'I will never go with these people in any way in my life, we are all socialists, we will stand together, we will make progress in Bihar. Will work for the betterment of the country.'