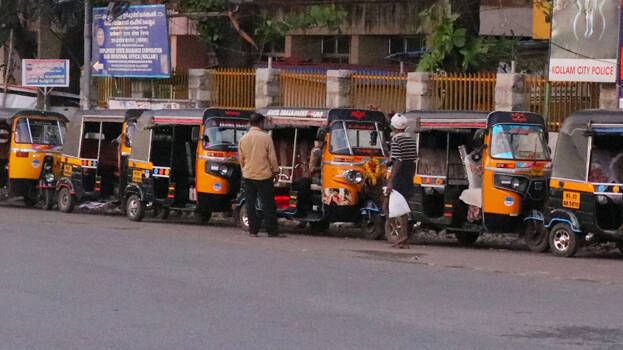 Autorickshaw is one of the most important vehicles seen on our roads. Probably the most common vehicle after two-wheelers. Auto is a symbol of a Malayali who works with self-respect. But some issues regarding autorickshaw drivers are said in general. Referring to these matters, the Kerala Police informs that attention should be given on the road. Through social media post, the police are warning people about the pitfalls like taking U-turns without paying attention to the vehicles behind them, turning left after indicating right, stopping suddenly in the middle of the road, and they remind us about turning the vehicle only according to the indicators.
The full version of the police Facebook post is below:
Remember, an autorickshaw is a vehicle that can be turned quickly as it runs on three wheels. But it is also a vehicle that can easily overturn. Also, turning right after turning on the left indicator, stopping suddenly in the middle of the road, without putting on the indicator; without giving a signal, without paying attention to the vehicles coming from behind, suddenly cutting traffic, and taking an unexpected U-turn, etc. create more accidents. Please turn the vehicle according to the indicators only. Give a signal to other vehicles on the road before stopping the vehicle. Before taking a U-turn, turn the indicator on and stop at the left side of the road. Make a U-turn only after signaling that the vehicle is about to turn right and ensure that no vehicles are coming from behind.