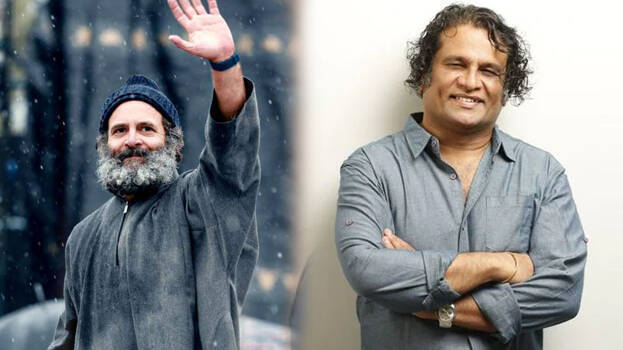 Actor Hareesh Peradi doesn't mind his elite film persona while giving incisive political commentary on social media. The actor is one among the few in the film coterie to go defiant with political statements that can trigger the upper echelons in power. Now, changing from his usual scathing commentary, the actor has some words of praise for a politician. Peradi's words hit a genuine note with choc full of praise for congress leader Rahul Gandhi, for successfully completing the Bharath Jodo Yatra in 135 days.
"What makes the yatra digress from the usual political showboating is the sole decision of Rahul Gandhi to walk and see India. These are defining signs of your ascending to the biggest political stage. When you touch the end of this yatra, the soul of India will be shrouded along with you. And the decision to end the journey on January 30 (the death anniversary of MK Gandhi) is no less an encomium to the Mahatma. An India devoid of any bigotry is pulsatingly waiting for your entry." Peradi scribbled on Facebook
Rahul Gandhi's Bharath Jodo Yatra culminated yesterday after covering 4080 km in just 135 days.