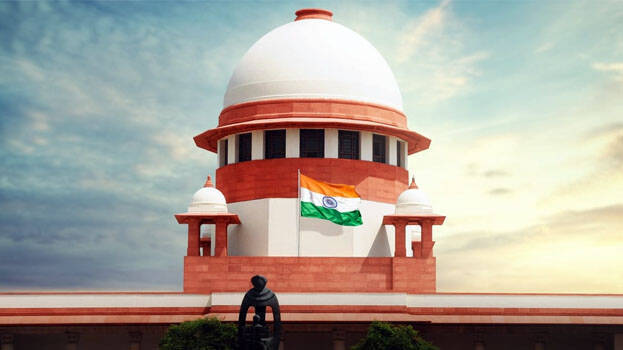 NEW DELHI: The Supreme Court has directed to add all political parties that uses names or symbols using religious connotations as parties in the petition seeking their ban.
Dushyant Dave and Harris Beeran, lawyers of the Muslim League, pointed out that the person who spreads hatred of minorities is trying to ban the parties with Muslim names. They asked that why parties like Hindu Jagaran Manch and Akali Dal were not included and stated that this indicates the political inclination and interests of the petitioner. Then the court directed to add all political parties. The petition was adjourned to March 20.
The Muslim League also alleged that the petitioner has BJP support. Following this, Justice Nagarathna directed that the petitioner must be a secular.
AIMIM President Asaduddin Owaisi's lawyer KK Venugopal demanded that the petition be left to the Constitution Bench. A bench comprising Justice MR Shah and Justice BV Nagarathna clarified that the matter would be considered later. KK Venugopal also demanded that parties using the names of caste, class and language should be added as parties in the case. Sections 29(a) and 123(3) (3A) of the Representation of the People Act also apply to such parties. Petitioner Syed Waseem Rizvi's real name is Jitendra Narayan Tyagi. He converted to Hinduism. He has been arrested for hate speech. This matter was concealed in the court. The petition is of great consequence. So, KK Venugopal demanded that the plea be left to the constitution bench as it required a detailed examination.