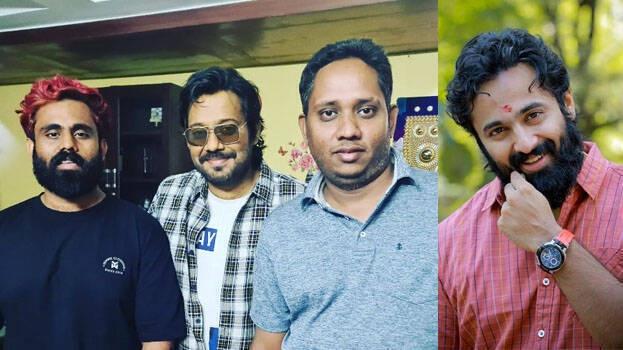 A day after his photo with YouTuber Sai Krishnan and Santhosh Varkey went viral, actor Bala came up with a response to the comments on social media. He said that Sai Krishnan came to check on his health as he had an eye operation and Santhosh Varkey used to come home at times. The actor told a media that it was a coincidence that both of them came at the same time and that the news circulating on social media was fake.
Bala added that he has no enmity with Unni Mukundan. In a response to a recent conversation between Sai Krishnan and Unni Mukundan that ended on a bad note, he said that movie stars who are supposed to be role models for fans shouldn't resort to verbal abuse.
Santhosh Varkey gained prominence on social media for his antics and review for the Mohanlal starrer 'Aarattu'. Sai Krishnan, a YouTuber who voices his opinions on popular incidents, recently became famous for his verbal argument with Unni Mukundan over Malikappuram movie.
Bala recently went against Unni Mukundan for issues regarding his remuneration in a movie. After he shared a picture with Sai Krishnan and Santhosh Varkey on social media, there were comments in the line that they united against a common foe. "I've not said that Unni Mukundan is my enemy. Unni is like a brother to me then, now and forever. I'm not a person who harbors hatred in my heart", Bala said as a response to these comments.
"I have a practice of welcoming visitors at my home. What's wrong with posing for a photo with those who come home? Those who make other meanings for it are wrongdoers", the actor said.