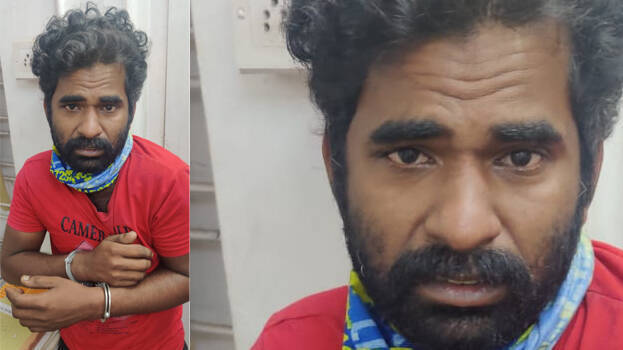 KOCHI: The police have arrested the thief who snatches chains after sprinkling chilli powder on people. Palakkad Alathoor native M Ratheesh (35) who was staying at a rented house in Aluva has been caught from Elamakkara while he was travelling with a plan for another robbery. There are two cases against him in Elamakara and one in Palarivattom. The police said that he has confessed the crime in both the cases.
It became clear that he was the one who pushed an old woman into the canal and snatched her chain while she was walking along the road in Alathoor, Palakkad in December. His method is to sprinkle chili powder on the faces of women who go alone to places of worship in the morning, then snatches their chains and flee on a bike. A special team was appointed by the commissioner as the number of cases increased.
The first chain snatching was in Elamakkara on the 18th of this month. A pedestrian was the victim, but the chain was a fake.
After receiving the complaint, the police intensified the investigation. The next day, a chain snatching took place again. An elderly woman was robbed near Palarivattom Anchumana temple. Two sovereign gold chain was lost. The accused could not be found. On the 25th, the police another incident was reported in Elamakara. A 20-year-old girl's chain was snatched. Subsequently, a special team was appointed to arrest the accused from various stations.
Ratheesh has given a statement to the police that he will travel any distance to find the victim. He rode a bike from Aluva to Alathoor to snatch a chain. He then leaves the place before dawn. The return journey is through various roads to deceive the police. He got married a year and a half ago and deceived his wife and relatives that he was a sign board worker.