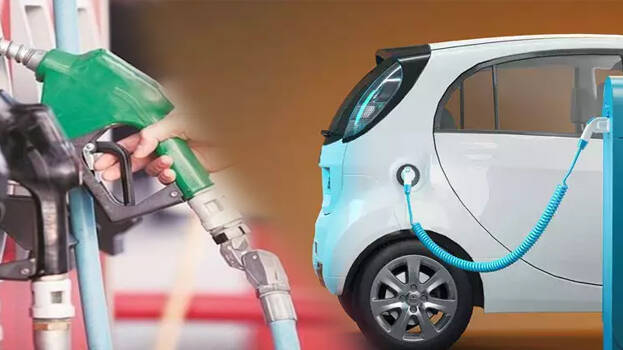 The Union government has been trying for a long time to minimize imported petrol to prevent foreign exchange loss and reduce air pollution. In this budget, the Modi government has included significant measures for green energy and increasing the use of electric vehicles. Union Finance Minister Nirmala Sitharaman has named three focus areas in the budget speech on Wednesday.

Duty on electric batteries will be waived
In order to promote the production of electric vehicles in the country, the concession on import duty on materials and manufacturing machinery required to manufacture lithium-ion cells used as EV batteries has been extended for this financial year. The government believes that battery parts can be manufactured locally this way. This will reduce the cost of batteries and make electric vehicles affordable for common people. In effect, companies will be able to roll out more EVs.

Ethanol blending to increase production
The content of ethyl alcohol in petrol will be increased to 20 percent from 2025. Ethyl alcohol has been exempted from basic customs duty to increase production of Ethanol Blended Petrol (EBP). This will reduce the amount of imported fuel. Even if there is an additional 10 percent reduction, foreign exchange loss of billions can be prevented.
Government vehicles will be scrapped
The government has decided to scrap the old government-owned vehicles and to replace it with vehicles that run on green energy or electricity. A vehicle scrappage policy has already been implemented. This government move will be very beneficial for car manufacturers. The government has also announced that old ambulances will be scrapped and replaced by new ones.