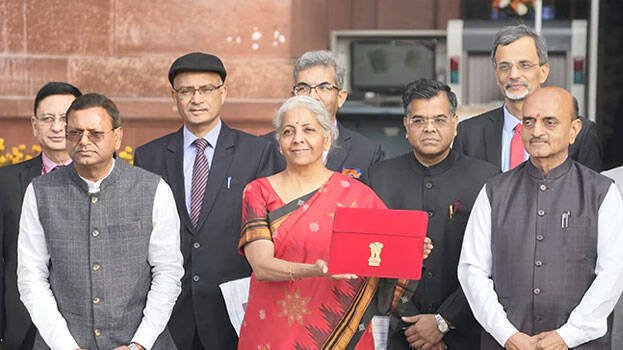 THIRUVANANTHAPURAM: Even as AIIMS and the approval of the SilverLine project remain a dream, there are many things in the union budget that will give relief to Kerala. The inclusion of the Thiruvananthapuram - Mangalore route in the 2000 km railway track being prepared for Vande Bharat in the country is one of them.
Relief
The borrowing limit will remain at 3.5%. Rs 1000 crore as an interest-free loan with a repayment period of 50 years for development
Import duty hike of rubber will be a solution to the price drop
900 crores to provide a one percent subsidy for small and medium-sized enterprises loans. One lakh enterprises will benefit.
Reduction in customs duty of IT Electronics
Price of the battery of e-vehicles reduced
Kerala's Young Internship going to national Level. Internship for 47 lakh youngsters for three years.
Income tax reform beneficial for 10 lakh service, pensioners
Tax exemption on leave surrender and retirement benefits for bank and public sector employees increased from Rs 3 lakhs to Rs 25 lakhs.
Carbon reduction scheme assistance to government institutions and public sector institutions like KSRTC to replace old vehicles and buy new ones.
Dekho Apna Desh scheme to develop 50 tourism centres and promote domestic tourism
Sickle cell anaemia eradication scheme for tribals
Mangrove forest development project
19,700 crore for Green Hydrogen Energy Project.
Nursing colleges to be established alongside Medical Colleges
More money for pharmaceutical research.
Beneficial for the Institute of Virology, Kerala.
Disappointment:
Kerala's demand for AIIMS found no mention in the budget
No approval for the SilverLine project
The amount for the employment guarantee scheme reduced
No rehabilitation package for expatriates
The plantation development project was neglected